Happy Cow, the American online guide that specializes in vegan and vegan-friendly restaurant reviews, just released a list of the top 5 vegan-friendly cities in the word, according to a poll of the website's users.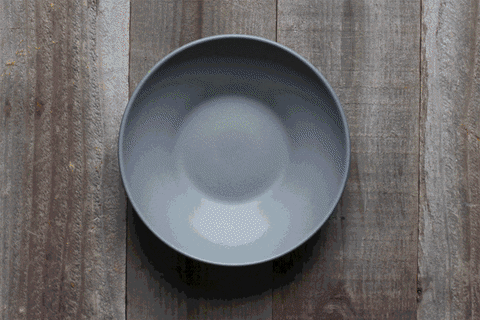 1. Berlin
Well, that's that: Berlin is the ultimate Vegan Paradise. If you've been to Berlin yourself, this won't come as a shock. Happy Cow compares the German capital to a vegan "mecca," due to the hundreds of vegan restaurants the city has to offer, and that's not including the vegan-friendly option available in most of its restaurants.
By the way, every restaurant is within 1.5 miles of one another and easy to access by subway or bicycle. So let's go to Berlin!
2. New York
Across the pond from Berlin, the city that never sleeps offers a wide variety of vegan and vegan-friendly options, including cafés, restaurants and even diners. There's always a place to go to in New York, day or night.
On top of that, the city's multiculturalism can truly be felt in each dish you try, with vegan food from all around the world. Whether it's for a quick bite or an elaborate dinner, you're bound to find something you'll enjoy in the Big Apple.
3. Portland (Oregon)
After the East Coast, head East to Portland. It's no surprise the city ranks highly if you consider how invested it is in sustainable development. Portland is currently the world's leader in recycling.
The city also encourages locals and visitors to buy local food from many independent markets, and biking is more popular than driving among its residents. So yeah, it's perfect for veganism.
4. San Francisco
The United States, again and again. North America is full of paradoxes: It's the land of GMO, junk food and fast food, but it is also one of the first places to combine vegetarianism and veganism with the varied food of its multiculturalism.
You can really find anything to eat and drink in the United States. And like its neighbor, Portland, San Francisco is also known for its embrace of an alternative lifestyle and healthy habits. You'll find many cozy cafés, trending vegan restaurants and such healthy-lifestyle temples that will even convince carnivores to convert to a vegan diet.
5. London
Not usually visited for its food, London is rapidly changing. Surprisingly ahead of Paris, it's Europe's second vegan capital. And if anything, we're convinced the mad cow fiasco has something to do with everyone slowly converting to a meat-free diet. Vegetarian and vegan restaurants are popping up like mushrooms. Farewell, fish and chips!
Source: Konbini